(affiliate link)
Hello Beautiful!
If I had to give one piece of advice for women especially moms it would be to start journaling during the week. The whole we live in our thoughts can be all over the place and we become so overwhelmed we can focus. Writing in my journal has brought joy and gratitude into my life. It has allowed me to be open and honest. I have learned how to express myself and acknowledge things in my life.
So instead of trying to make plans to go out and do, something I decided to journal. It's practical and I knew it was something small I could commit to a few minutes out of the day. It is therapeutic for me. Journaling gives me time reflect on things I have experienced during the day.  I can just relax and let my thought pour from my heart and mind. I like for my time journaling to intimate when I'm at home. I enjoy lighting a candle, having a nice warm cup of tea with some peace and quiet.
"What kind of journals do I use?" I must say I have three journals I use for different reasons. Now the journals I use are inexpensive and cute. I'm not picky as to what I am writing in. My journals will vary depending on where my focus is at the moment. I have three different journals for different areas of my life.
My first journal I call my journey. My journey journal is my everyday journal because I like to read from books that uplift me like my Bible, books teaching about self-growth, and spiritual books. I take the most important information I read and write about it. And how I can apply what I read in my daily life. I like take notes in my journals and express where I am in my life and how the principles can apply to me.
My second journal is a gratitude journal. I never knew how much the mind can change perspective when you write down the things you are grateful for. I like to write in this journal first thing in the mornings to remember why I'm doing what I'm doing and who for.
My last journal is my travel journal. I have traveled as of now, but I have the journal as a reminder that I want to travel some day. And I want to have my journal ready when I begin. I have my travel journal in a place on my desk as a reminder of what will be one day. I have a list of places I want to see, so when I open up the pages I can remind myself "one day I'll be there."
So now that we have covered my journals. Here are my top three reason why have a journal.
1. De-stress
Being a mom can be stressful at times. Your children are arguing, things need to be signed, someone lost their homework, last minute runs to Target to get party snacks for school, I mean the list can go on. As a mom, we need that time to dump and clean out our minds because we have a million and one things to accomplish, but can't.  Having the pressure to do so much in a short amount of time can be draining on the mind, well at least for me. And I'm sure we share the same attitude with that last comment. Yes, stress can creep up on us and we need to make sure we are as level headed for our children as possible. Stress can be very toxic from the observation at my job. People can be cranky, mean, rude, and grumpy. By no fault of their own, well yes because managing stress is up to the person. So when I see how people are at my jobs I could only imagine what my children and fiance are observing from me. So mom's let's make sure we keep our stress in check.  I could name so many ways to de-stress. My top two are running or soaking in a bath blend of essential oils. Running allows me to focus dump unwanted stuff from my mind.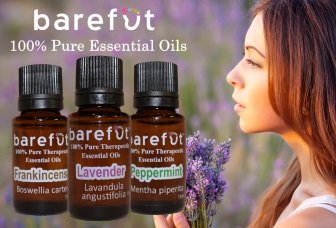 2. To Reflect
When is the last time you reflected on things that have happened in your life whether positive or negative? There was a time I yelled at my daughter for something. I knew I may have hurt her feelings. After I put the children to bed I sat in reflection of myself. I had to analyze the situation and what I could have done differently. The time for reflection brings you mind back to center. Sometimes we can say things that will affect our children because we have so much on our minds we react in a negative way. Reflection, for me gives time to acknowledge how awesome it is to be a mother to my children. When I reflect I like to be in a quiet space and write in my journal. Writing in a journal can be therapeutic and give you something to look back on to read how much you have changed over time; from how you respond to certain things in your life or even documenting milestones. Journals can be used set goals for different areas in your life you want to improve.
3. Setting Goals and Milestones
Journaling can be useful if you are on a journey and you want to document your progress. See how you are growing and what you are learning during the progress is rewarding because you actually giving yourself a road map back to beginning of your journey.  Having the time to express if you had a setback or you lost motivation and you can read how you overcame those obstacles. And way to look at it is that journaling teaching you to commit to writing in your journal.
I know for myself I never like to journal, but I tried it one day and have not looked back, Yes there were times when I did not journal for a whole week and I began missing it because it was part of my routine.
So set a purpose your why you want to journal, take at least 30 mins to an hour a day to start writing. It can be as small as writing a list of things you want to do for myself that day and do it. That is how I began writing. I started out with list and did it, not all in one day, but when I could.  I can't express how gratifying it was to complete my list and write about it. It was an experience I can't explain.
As a mom we get so caught in the flow of routine we tend to forget about recharging ourselves.
Okay Beautiful People,
Until next time!
xoxo,
Teniqua